You can check LR and RS Map is availability for your Mouza. Before you Request for Mouza Map.
Check Here – Mouza Map Availability
Once you got to know that your Mouza is available for LR and RS map then you can now request for Mouza Map.
Login on banglarbhumi portal.
Go to Homepage > Citizen Services > Mouza Map Request
Step 1 – Enter Mouza Map Request Details –
Firstly you have to select your District, Block, and Mouza then select the type of Maps such as LR Map or RS Map with Sheet Number. after filling these details you can check your Mouza Map by clicking on View Mouza Map.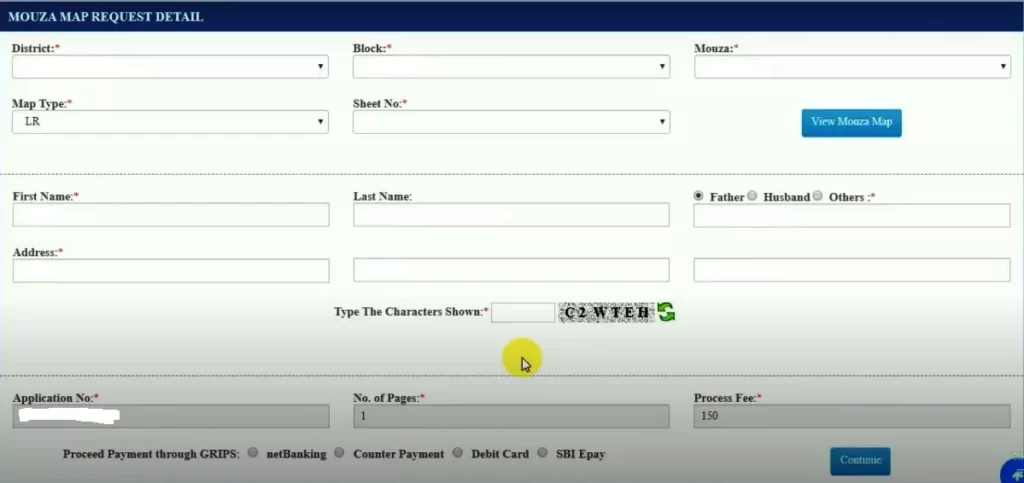 After clicking on the View Mouza Map you can see Sample of Mouza Map will appear on your screen. You can search by your Plot using a Plot No. You can Print out these by clicking on the right button of the mouse. Also, you can print by using keyboard shortcut key Ctrl + P now you can save this Mouza map in your local folder.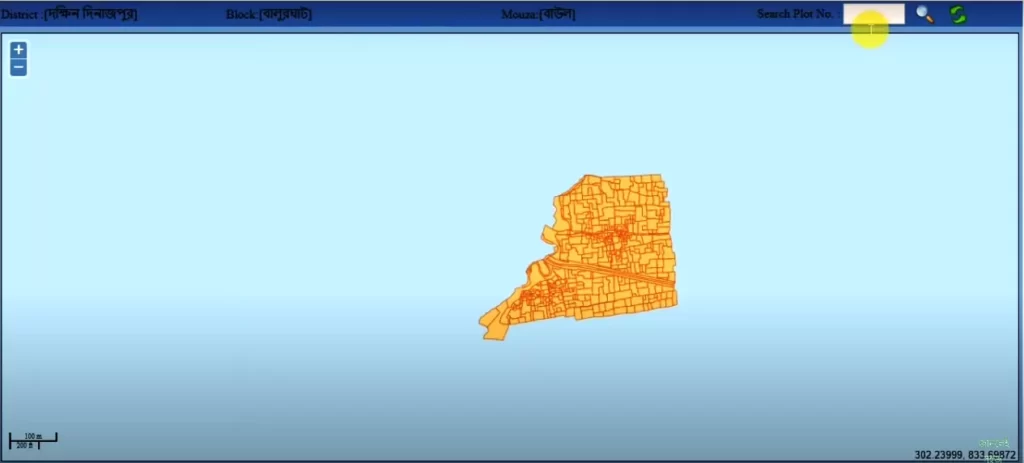 Now close the tab and Enter your personal details such name, guardian name, address. After that solve the captcha and click calculate fee.
Step 2 – Pay the Fee –
Once you clicked on the calculate the fee you will see your application number, no of page, and processing fee of Rs 150. Now you have to pay the fees by clicking on the Continue button.
Note –
Banglarbhumi Mouza Map is available in two types LR Map and RS Map.