You can now Reprint the Mutation, Conversio, Revenue, Warish Application, and Revenue, Payment Receipt Online.
Once you log into banglarbhumi portal, Use the Citizen Services tab then click on Application/Receipt Reprint.
Go to Banglarbhumi Homepage > Citizen Services > Application/Receipt Reprint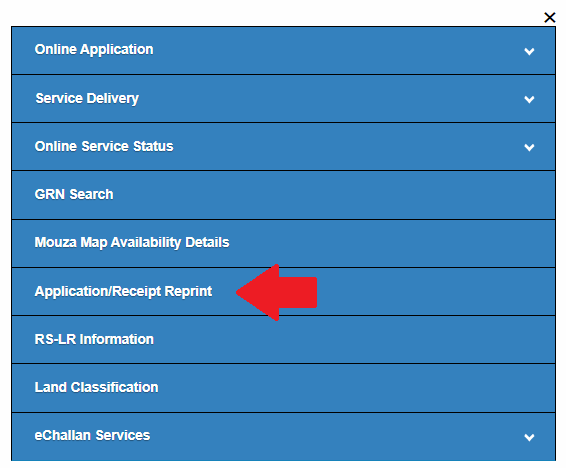 Before you Request a banglarbhumi receipt reprint make sure you have the Application Number to request a Reprint.
You can request for following Application/Receipt reprint.
Mutation Application Form
Mutation Declaration Form
Conversion Application Form
Revenue Application Form
Warish Application Form
Payment Receipt
Revenue Receipt
After selecting the Request Type enter your Application Number and Captcha then click the Submit button.

As a result, you will get your requested application, and receipt details will appear on your screen.
---