After you request for digitally signed porcha you download it using your application number through Application GRN Search.
Once you log into banglarbhumi portal, Use the Citizen Services tab then click on GRN Search.
Go to Banglarbhumi Homepage > Citizen Services > GRN Search
Mutation/Conversion
RoR/Plot Info/Plot Map
BRIK Field
REVENUE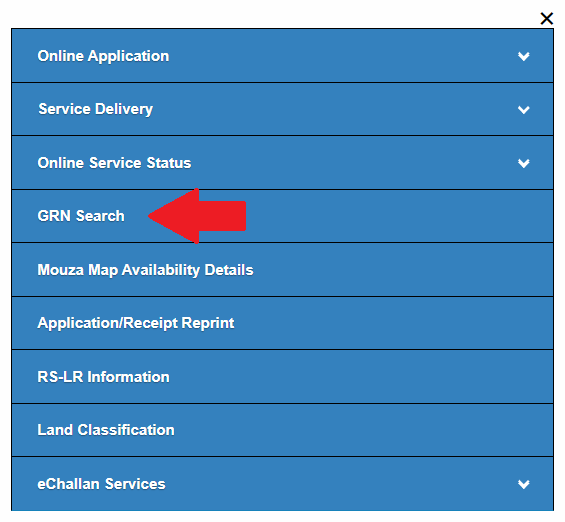 You will require Application no and GRN no to Download a Certified Copy of your Porcha. you will get these numbers from your Receipt.
To download a Certified Copy of Porscha (e porcha west bengal) you have to select Request Type here you can select Mutation/Conversion, RoR/Plot Info/Plot Map, BRIK Field, and Revenue. For demo purposes, we are selecting RoR/Plot Info/Plot Map option. Now you have to Enter your GRN and Application Number. After that solve the Captcha and click on Submit button.

As a result, you will get the Download option on your screen. In our case, the Digitally Signed Copy of RoR is not yet generated by the BLLRO office so we got the Error message on the screen.

Note –
You can use a certified copy for any official and legal purpose.