You can now check Mouza Map is available for your location or not after that you can request the Mouza Map online.
Once you log into banglarbhumi portal, Use the Citizen Services tab then click on Mouza Map Availability Details.
Go to Banglarbhumi Homepage > Citizen Services > Mouza Map Availability Details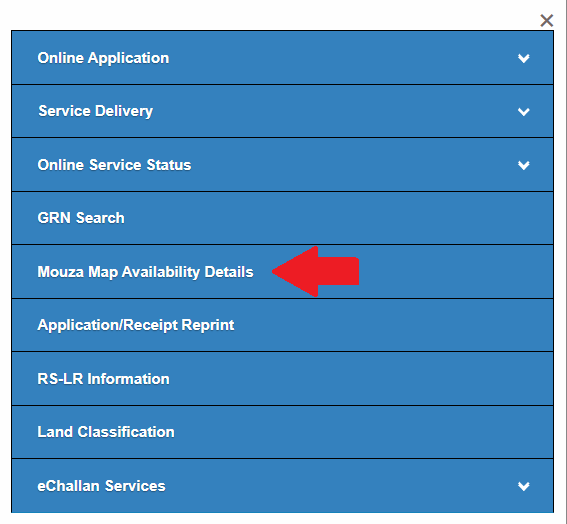 Before you request for Mouza Map you have to check the availability of LR and RS Map for your Mouza.
| | |
| --- | --- |
| LR | Land Reforms (Latest Porcha) |
| RS | Revisional Settlement of 1962 |
To check Mouza Map Availability, you have to select the District and Block of your land. After that simply click on the Continue button.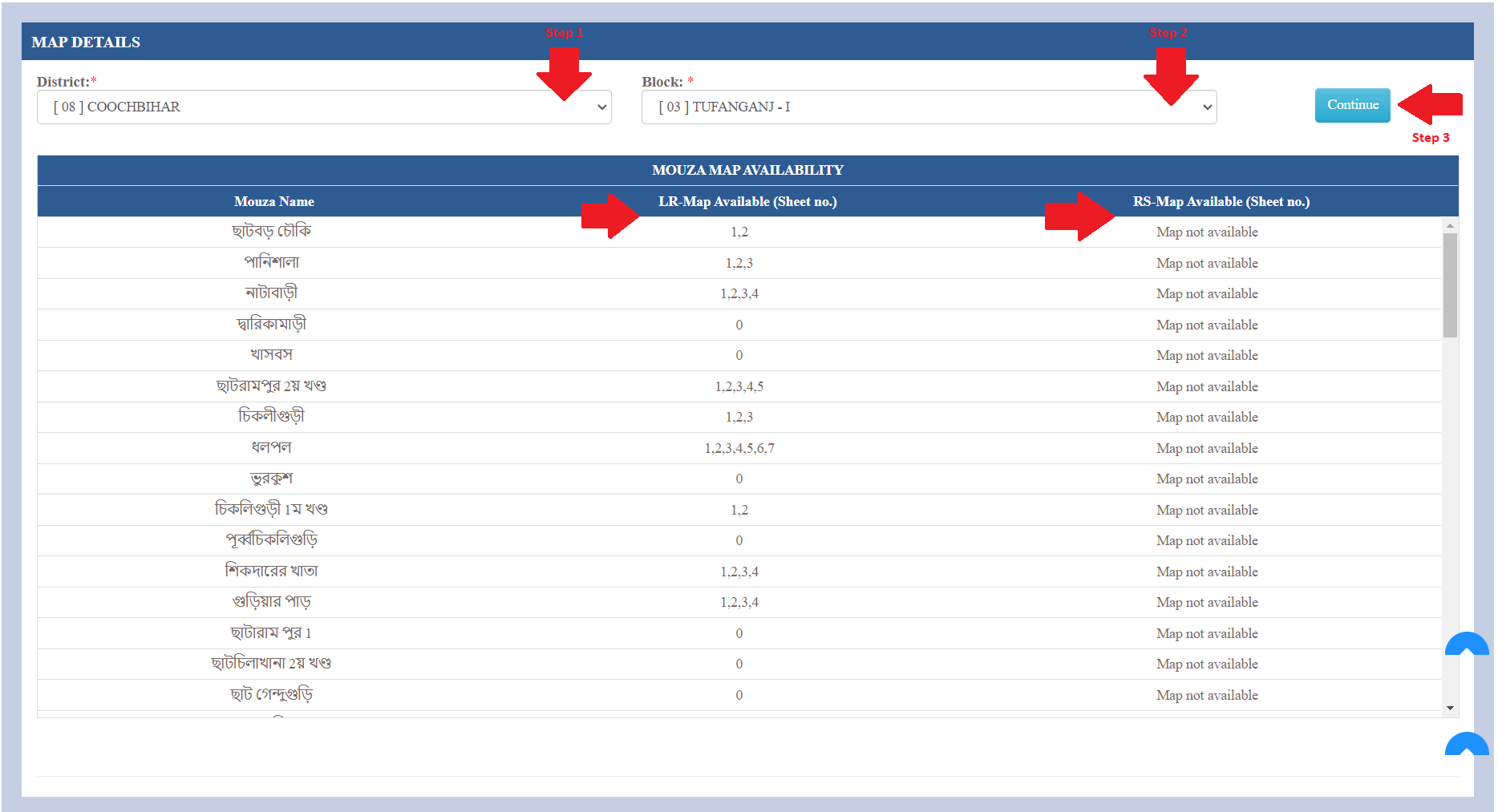 As a result, you will get the Mouza list of that District and Block where the LR and RS Map are Available.
Note –
Once you got to know that your Mouza is available for LR and RS Map you can request for Mouza Map.