You can also check your mutation status by case, deed, location, and Seller/Buyer Name online.
Once you log into banglarbhumi portal, Use the Citizen Services tab then click on Online Service Status after that, click on Mutation Status.
Go to Banglarbhumi Homepage > Citizen Services > Online Service Status > Mutation Status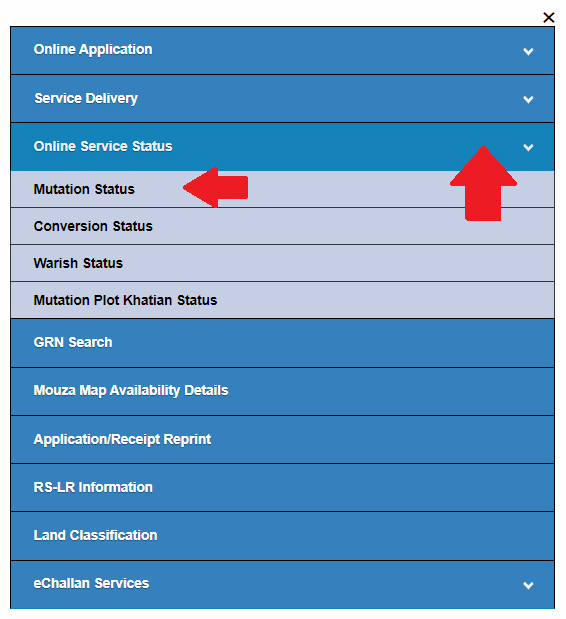 Firstly, you have to select the Search Option there are 6 types of methods so you can choose any one from them.
Case wise Search
Deed wise Search
Location wise Search
Seller Name wise Search
Buyer Name wise Search
After that select, your District, Block, and Mouza then Enter details based on the method you select, solve the Captcha, and click on the Submit button.

As a result, you will get your Banglarbhumi Mutation Status details on your screen. The following information you will get in mutation status details.
Case No and Date
Deed No and Year
Name and Address
Mutation Status
Venue and Date & Time
Download
---